Course Outline
This training includes the following outcomes for professionals responsible for supervision of staff:
Recognising the importance of supervision and building confidence in practice
Creating effective contracting and working agreements
Developing and enhancing supervision skills
Creating a supervision framework with child centred approach
Applying a strength based approach with supervisees
Effectively handling difficult conversations
Reviewing of performance and culture around supervision
Exploring real life situations to improve supervisory practice
Recognise poor practice in supervision, and subsequence consequences
---
Course Overview
Supervision is a method of supporting staff so they can provide for the needs of their pupils. Safeguarding supervision is a regular, planned, accountable two-way process which should offer emotional support and develop the knowledge, skills and values of an individual, group or team. Its purpose is to monitor the progress of professional practice and to help staff to improve the quality of the work they do, thus improving outcomes for children as well as achieving agreed objectives.

This training is aimed at those that will be managing and organising supervision in their schools.
---
Venue
The Nest Community Hub (previously Woodpecker Hall Academy) - main hall – access is via Nightingale Road, Edmonton, N9 8DR – gate 2
---
Target Audience
All professionals responsible for supervision of staff in education.
---
Dates
Friday 10th March 2023
9am - 4pm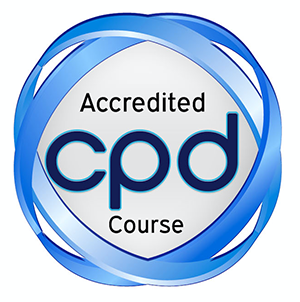 FAQs
What level training is this course?

Since the implementation of Safeguarding Partnerships, most sectors have moved away from using the term 'levels'. The expectation is that you will undertake training which is relevant to the role you take in the organisation.

This course is certified by the Safer Recruitment Consortium.
---
What is the difference between face-to-face and live virtual training options?

As far as possible, our Safer Recruitment training is as close to being the same regardless of delivery method as they can be! All the required content is covered to the highest standard, and we aim to keep as much interaction and engagement in all of our sessions as we do in our face-to-face training.

Face-to-face is our preferred method of training, but we know this is not always possible so have made our live virtual courses available so you don't have to miss out on being able to access our courses.
---
I only have a few members of staff that need to complete this training, what is the best option?

ECP run this course for individuals on our training platform as a live virtual training. You can find the details for this on our courses for individuals page of our website.

For these courses the price is per person and you can book multiple spaces for your staff.
---
Do I need to this training for my role in school?

This training is a statutory requirement for a minimum of one member of your recruitment panel to complete. There is no renewal requirement for this training qualification, however best practice is that it is renewed every 2 years.
---
Will I receive a Certificate?

You will receive a PDF certificate for attending our training sessions. Safer Recruitment Training with ECP is CPD certified for you and your School's single central training record. You need to ensure you are available and engaged for the full duration of the training session in order to receive your certificate.
---
How far in advance can I book the training?

You can book your training as far in advance as you like! Some times of the year are especially busy (E.G inset days) so we advise you book up to a year or more in advance, especially if there is a specific date and time you would like to secure. If you know your training will be up for renewal the sooner you get the training date confirmed the more likely ECP will have availability to deliver your training.
---
How many people can attend the training?

Our face-to-face training numbers vary from course to course, and also take into consideration the size of the space we will be delivering the training in. The size of groups can vary from as small as 2 delegates to large groups of 20+.

Our virtual delivery of Safer Recruitment training has no minimum number of attendees, maximum number of attendees is 25.
---
How do I book this training?

Our training is booked using the online booking form via the 'BOOK NOW' button on the Course tab of this page. Once completed, you will receive confirmation that your form has been submitted, then you will receive an email confirmation of your booking. Bookings are not confirmed until you have received this as we may have questions we need to ask you or the date you request may not be available.

If you would like to contact us to check availability or ask any further questions before completing the booking form, please call us on 01727 808340 or via the chat function on the website.

All availability is managed on a first come first served basis and we cannot reserve dates, so by completing the booking form quickly you are most likely to get your preferred date.
---
What information will I need in order to make a booking?

To complete our booking form, we will need to know how many delegates will be accessing the training, which date you would like the training to be delivered, and invoicing details of how payment will be made.

Once the booking form is submitted, we will contact you if we have any further questions.
Meet the Trainers